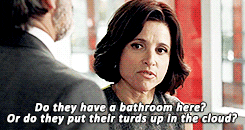 Wonder where you can start testing cloud services for your IT needs?
Here's a list of the free cloud tier trial versions that was created August 2019. Of course all of the weblinks are subject to change.
Alibaba Cloud Free Trial
https://www.alibabacloud.com/campaign/free-trial
Amazon AWS Free Tier
https://aws.amazon.com/rds/free/
Google Cloud Platform Free Tier
https://cloud.google.com/free/docs/gcp-free-tier
IBM Cloud
IBM Cloud free tier
https://www.ibm.com/cloud/free/
Microsoft Azure Free Tier
https://azure.microsoft.com/en-us/free/
Oracle Cloud
https://cloud.oracle.com/tryit
These free trial cloud offerings are not able to handle full production work, but each should be good enough to get a sample of their cloud services. Each of the free cloud tiers has limitations so read the fine print to avoid any charges after the free trial period expires. Take note that most of the vendors offer both a limited time free trial and some cloud services that are always free.
Free Trial usually allows you to spend the credits on anything in the entire platform.
Always free cloud services can be used every month and does not expire in most cases.
DBAs now is the time to get started with your free cloud tier trial versions. You get a free cloud tier trial version! Everyone gets a free cloud tier trial version! Right?
---
Ad
Whizlabs – 165 Practice Questions for Microsoft Azure Exam AZ 400 | Buy Now
Edureka – DevOps Training by Edureka Gain expertise in various Devops processes and tools like Puppet, Jenkins, Nagios, GIT for automating multiple steps in SDLC, Ansible, SaltStack, Chef. Know More!
Whizlabs – Practice Tests for Exam AZ-400: Microsoft Azure DevOps Solutions
Whizlabs – Online Training for Agile Certified Practitioner (PMI ACP)® Certification Exam | Enroll Now
Edureka – Data Science Training by Edureka Drive Business Insights from Massive Data Sets Utilizing the Power of R Programming, Hadoop, and Machine Learning.
Ed2Go –Intermediate SQL – By the end of this course, you'll be able to use a wide range of advanced SQL techniques with confidence.
---