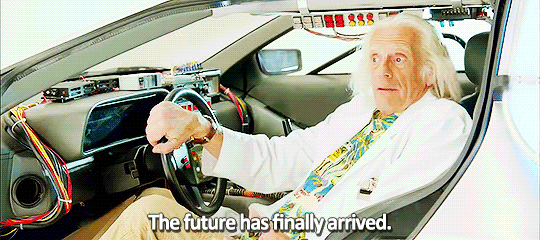 Review of the PDF: DBA'S LOOK TO THE FUTURE: PASS SURVEY ON TRENDS IN DATABASE ADMINISTRATION By Joseph McKendrick in January 2020
In their words "..was produced by Unisphere Research in partnership with Professional Association for SQL Server (PASS) and sponsored by Quest. Unisphere Research is the market research unit of Unisphere Media, a division of Information Today, Inc., publishers of Database Trends and Applications magazine and the 5 Minute Briefing newsletters."
The 3 key finds in the Executive summary in their words:
"Managing these environments is challenging, with growing data volumes and performance concerns constrained by tight budgets."
"Many of the issues faced with on-premise databases—particularly performance and maintenance issues—are minimized when the move to cloud is made."
"When it comes down to what counts in database management, it's performance, performance, performance."
The pdf is chock full of statistics on Database Administration trends and here are some interesting ones.
93% of DBMS running on-premise is SQL Server!
11% of DBAs handle more than 100 database instances.
51% of organizations manage enterprise data in the cloud.
15% manage 50% or more of data in the cloud.
70% site Increased flexibility as the primary reason for aging data in the cloud.
33% of the DBA time is spent on database development. 24% of the time is spent on data quality and another 24% on performance.
70% measure database performance based on System performance while only 15% measure on fixing bugs.
56% of DBAs performance is measured by system performance, 48% on speed of issue resolution and 43% on system uptime.
45% state the top data management infrastructure challenge is incorporating cloud technologies.
52% state the top technology trends for DBAs are cloud, then 41% Big data and 29% AI/machine learning.
However, only 24% of the survey respondents had the DBA title so the numbers are probably on a curve for all my fellow DBAs on the front line. Right?
But I still give this PDF a thumbs up as it provides several insights into the 2020 trends in database administration.
---
Ad
Udemy – Microsoft SQL Server 2019 – An introduction
Udemy – Get top courses for as low as $12.99!
Pearson Education (InformIT) – eBook Deal of the Day
Edureka – Data Science Training by Edureka Drive Business Insights from Massive Data Sets Utilizing the Power of R Programming, Hadoop, and Machine Learning.
Pluralsight – Start your Free Trial today! – Don't let technology outpace you. Work smarter and master your craft with a technology learning platform that will help you build better and create more.
Pluralsight – Get your Skill IQ with a Free Assessment from PluralSight
Coursera – You've got a deep network, a great resume, and a top-notch LinkedIn profile. Start building in-demand skills on Coursera, and your career will be ready to take off. Start your 7-day risk-free trial today. – Take the world's best courses, online.
Whizlabs – Online Training for Agile Certified Practitioner (PMI ACP)® Certification Exam | Enroll Now
---
RetiredDBA.com is compensated if you click to an advertiser website and/or you make a purchase after clicking to an advertiser website. This does not INCREASE the price you pay. The income is used to continue to provide as much free content as possible.
---