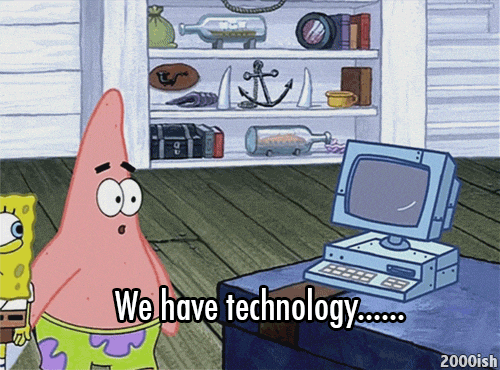 Review of the webinar: "Top 4 Data Technology Trends in 2020" by the following presenters.
Presenters:
Kevin Kline, Principal Program Manager, SentryOne
Dustin Dorsey, Director of Data Management, LifePoint Health
Hamish Watson, Microsoft Data Platform MVP, Nomad8
Anthony E. Nocentino, Senior Technical Fellow, Centino Systems
Rob Sewell, Director / Founder, Sewells Consulting Limited
In their words, "Discuss a quick recap of last year's top trends and new developments… "
Notebooks
Cost containment as part of the DBA portfolio
DevOps expansion into DataOps and AIOps
Kubernetes growing prominence in the Microsoft data platform
Here's a brief list of what the webinar covered:
Cost containment as part of the DBA portfolio
Determine cost from on-prem workloads to the cloud
DTU Calculator is a useful tool
Azure Cost Management allows you to do cost analysis, budgets and alerts
Kubernetes
Reasons to use
Speed and consistency of deployment
Absorb changes quickly, scale and recovery quickly
New skills need to be learned

Linux OS administration
Performance monitoring and Logging
Container application development and Code based deployments

Whats on the horizon

Kubernetes based SQL Server deployments
Big Data Clusters and Azure Arc Data Services
DevOps
The first rule of DevOps ….never say the word DevOps
Whats on the horizon

AI used for predictive analysis
Containers for all the things
Serverless use will grow
The cloud is THE platform
More security (please!)
Azure Data Studio (ADS)
Connects to SQL Server anywhere
SQL Notebooks is a document thay contain text, code, images and query results
Nice demo of some features
Finally watch for the slide with several acronyms for DBA:
Don't bother asking
Don't beg for access
Deaf but astute
Default blame acceptor
Dumb but adorable
Deep Brain activity
Driven by aggression
Database blamed always
Do be accurate
Don't be assertive
Don't be afraid
Determined best always
Even as a Retired DBA, I'm interested in what SQL Server gurus have been working on the past year and in 2020. I give the webinar "Top 4 Data Technology Trends in 2020" as well as all 5 presenters a thumbs up. Right?
---
Ad
Udemy – Microsoft SQL Server 2019 – An introduction
Udemy – Get top courses for as low as $12.99!
Pearson Education (InformIT) – eBook Deal of the Day
Edureka – Data Science Training by Edureka Drive Business Insights from Massive Data Sets Utilizing the Power of R Programming, Hadoop, and Machine Learning.
Pluralsight – Start your Free Trial today! – Don't let technology outpace you. Work smarter and master your craft with a technology learning platform that will help you build better and create more.
Pluralsight – Get your Skill IQ with a Free Assessment from PluralSight
Coursera – You've got a deep network, a great resume, and a top-notch LinkedIn profile. Start building in-demand skills on Coursera, and your career will be ready to take off. Start your 7-day risk-free trial today. – Take the world's best courses, online.
Whizlabs – Online Training for Agile Certified Practitioner (PMI ACP)® Certification Exam | Enroll Now
---
RetiredDBA.com is compensated if you click to an advertiser website and/or you make a purchase after clicking to an advertiser website. This does not INCREASE the price you pay. The income is used to continue to provide as much free content as possible.
---