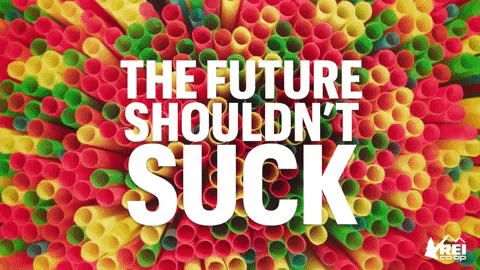 What is the future of a full time Data Based Administrator (DBA)? Here's a collection of quotes from various emails and articles I have recently read.
Top 5 Future Technologies for DBA (Database Administrators) to learn in 2021
https://thedbadmin.com/top-5-future-technologies-for-dba-to-learn-in-2021/
Cloud DBA
Integration/Cloud Database Migration
DevOps / Site Reliability Engineer cum DBA
Big Data DBA
Data Engineer
My Three Beliefs About the Future of The DBA Job
http://dbaparadise.com/2019/10/my-three-beliefs-about-the-future-of-the-dba-job/
The DBA job as we know it today, will change, it will evolve into something else.
You better start learning new skills today, so you can evolve with the DBA job.
If you have not automated repetitive task until now, then now is the time to do it.
5 Ways the Role of the Database Administrator Has Changed
https://thenewstack.io/5-ways-the-role-of-the-database-administrator-has-changed/
Databases are a utility just like infrastructure.
Database-as-a-Service (DBaaS)
The proliferation of new technologies and data types.
Skill sets are changing to reflect the new landscape.
The cloud demands better IT collaboration.
The evolution of the database administrator role
https://aws.amazon.com/blogs/training-and-certification/the-evolution-of-the-database-administrator-role/
It is an exciting time to be a DBA, with expanded responsibilities and opportunities to develop strategic business solutions with the development team. With the shift to managed cloud services, there is less need for database administrators to spend much of their time performing routine management tasks such as patching, upgrading, and installing database engines. They can now be consultative in assisting application developers to choose the correct database service for a specific workload, as well as performing a much-reduced set of administrative tasks.
The Evolution of the DBA Role
https://www.percona.com/blog/2020/04/08/the-evolution-of-the-dba-role/
DBAs are moving more from System DBA roles to more application-centric (App DBA) duties.
Increasing demand for DBAs to foresee issues and resolve them proactively.
Teams are distributed and the DBA may be one of the few roles that can span across teams and bring institutional knowledge across the various teams.
DBAs need to be able to see the bigger picture of the database and be able to work more as architects.
I do not foresee the DBA role going away, but we need to always be ready to adapt as technology advances.
Where I See Databases Going in the Next 10 Years
https://www.brentozar.com/archive/2021/03/where-i-see-databases-going-in-the-next-10-years/
Countless database platforms hosting.
Apps built with different languages and connection libraries.
Living in a mix of different cloud vendors and on-premises.
Your job is not just to manage the configuration, health, and performance of the database servers you have today.
Encourage the use of existing persistence layers rather than picking new ones.
Cloud DBA: The Next Generation of Database Administrator?
https://flashdba.com/2020/10/13/cloud-dba-the-next-generation-of-database-administrator/
Many additional functions the database administrator has inherited over the years: code fixer, virtualization tamer, Linux / Windows juggler, reluctant storage administrator, application server hater, and all round fixer.
DBAs are having to make complicated choices which not only affect the performance of their databases but also the ongoing cost.
If you put a database in Microsoft Azure, or Google Cloud Platform, or Oracle Cloud Infrastructure, or Alibaba Cloud … then be prepared for the fact that everything changes again.
Cloud – The Evolution of the DBA
https://www.avato-consulting.com/?p=31418
It feels unnatural to accept that being an expert in a single technology may no longer be the best path.
In the Cloud, managed services free up DBAs from simple, repeatable operational tasks and therefore allow them to concentrate on optimization and innovation.
DBAs Face New Challenges: Trends in Database Administration
https://www.quest.com/whitepaper/dbas-face-new-challenges-trend-in-database-administration8130482/
Database performance continues to be the top priority for DBAs.
Many DBAs are increasingly involved in application development.
Cloud technology plays a significant role.
NoSQL platforms represent a smaller but important slice of the data management infrastructure.
My SQL Server DBA colleagues, your future shouldn't suck! You have dealt with change your entire career and you must continue to embrace change in the future. You just read how others see the future of your own DBA career. BE PREPARED! I give these articles on the future of being DBA, a thumbs up. Right?
This article first appeared on Retireddba.com: http://retireddba.com/
Gif is provided by Giphy.com.
---
Ad
Pluralsight – Start your Free Trial today! – Don't let technology outpace you. Work smarter and master your craft with a technology learning platform that will help you build better and create more.
Pluralsight – Get your Skill IQ with a Free Assessment from PluralSight
Whizlabs – Online Training for Agile Certified Practitioner (PMI ACP)® Certification Exam | Enroll Now
Edureka – Enroll Now for Docker Training and Certification By Edureka and increase your chances to get hired by Top Tech Companies
ed2go – Creating Mobile Apps with HTML5
---
RetiredDBA.com is compensated if you click to an advertiser website and/or you make a purchase after clicking to an advertiser website. This does not INCREASE the price you pay. The income is used to continue to provide as much free content as possible.
---