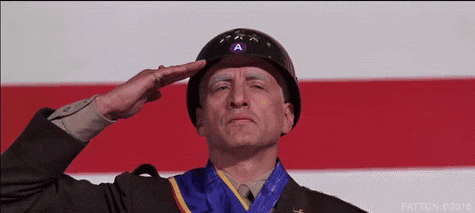 Webinar review: 5 Surprising Lessons Every SQL Server Generalist Has to Learn by Kevin Kline and Denny Cherry. Kevin Kline is a Principal Program Manager at SentryOne. Denny Cherry is a Principal Consultant at Denny Cherry & Associates Consulting.
Webinar Link: https://www.sentryone.com/blog/5-surprising-lessons-every-sql-server-generalist-has-to-learn or https://event.on24.com/wcc/r/2058274/5F8A9D1DB03B587EF505BB2F7E9FCDB5?partnerref=share
In their words: "…here are a handful of very important lessons you will have to learn if you administrate a SQL Server."
SQL Server defaults configuration settings can hurt you
Auto-grow and Auto-shrink
Number of database files (trace flag 1117 and 1118)
MaxDOP and Cost Threshold for Parallelism
Max and Min Memory
Optimize for Ad Hoc Workloads
Preventative maintenance (PM) requires DBA attention
SQL Agent Error Notifications
Database consistency checks (DBCC) on user db's
Backups with verification & Restore test
Defragmentation (Fill factor, Pad Index)
Updating Index Statistics (trace flag 2371)
Make sure indexes are working properly
Object-relational mapping tools do horrible things to and with indexes
Every table should have a clustered index and NOT A GUID!
Sequential ID field is best key and composite keys can be wasteful and slow
Be careful about duplicate indexes
Backups, planning, availability and recovery are critical
The transaction log is critical for recovery
Backups are useless without a restore test
Planning is essential!
Know your RPO and RTO numbers
Database security is more important than ever and more overlooked than ever
SecurityIntelligence.com reports that 75% of threats come from insiders
SQL Injection is still the #1 hack that causes real damage
Plan ahead of a breach to minimize issues
Ensure the least privileges principle for applications running on your servers
Don't assume SA password is safe, especially with vendor purchased apps.
Many, many more SQL Server settings, surprises and solutions are discussed. And I so remember horror stories and wasted hours fixing issues for most of the topics discussed. Right?
I give the webinar: "5 Surprising Lessons Every SQL Server Generalist Has to Learn" a thumbs up!
Note: the webinar goes about 86 minutes and is well worth listening to the entire webinar. Also look at the Q&A tab and resource tab for more information.
---
Ad
Udemy – Microsoft SQL Server 2019 – An introduction
Udemy – Get top courses for as low as $12.99!
Pearson Education (InformIT) – eBook Deal of the Day
Edureka – Data Science Training by Edureka Drive Business Insights from Massive Data Sets Utilizing the Power of R Programming, Hadoop, and Machine Learning.
Pluralsight – Start your Free Trial today! – Don't let technology outpace you. Work smarter and master your craft with a technology learning platform that will help you build better and create more.
Pluralsight – Get your Skill IQ with a Free Assessment from PluralSight
Coursera – You've got a deep network, a great resume, and a top-notch LinkedIn profile. Start building in-demand skills on Coursera, and your career will be ready to take off. Start your 7-day risk-free trial today. – Take the world's best courses, online.
ed2go – ed2go Course Catalog – With over 300 online courses to choose from, you can learn a new hobby or skill from anywhere. A new class session starts each month, so you can learn alongside a cohort of peers and discuss new lessons each week.
Whizlabs – Online Training for Agile Certified Practitioner (PMI ACP)® Certification Exam | Enroll Now
---
RetiredDBA.com is compensated if you click to an advertiser website and/or you make a purchase after clicking to an advertiser website. This does not INCREASE the price you pay. The income is used to continue to provide as much free content as possible.
---