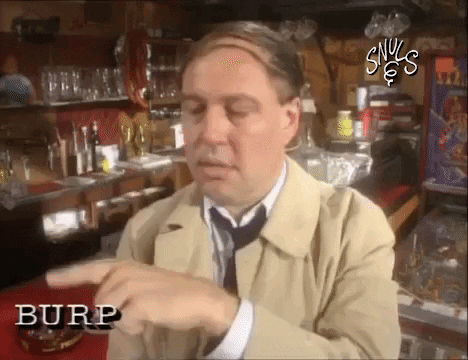 Ok so NOT that BURP. BURP is Backup Recovery Practices…. Right?
Review of webinar: Backup and Recovery Best Practices by Michael Wall. Wall is a SR Database Administrator and local SQL Server User Group Leader.
Pragmatic Works Inc is the sponsor and in their words: "Backups are the NUMBER ONE responsibility for database administrators… we will cover SQL Server backup types and ways to communicate with your team and business… also discuss recovery ideas and recommended schedules."
These are some of the points discussed by Wall.
Business owners need to know all options and be informed of all changes.
The entire IT staff needs to know the plan for time and responsibilities.
Backups can save cost in time as well as infrastructure savings.
Restores to a point in time is critical.
Make sure a junior staff associate is not the ONLY person involved with total responsibilities.
Recovery Time Objective (RTO): What is the acceptable time or data that can be lost?
Recovery Point Objective (RPO): How long to restore data so business can function again?
Team effort is needed to execute the plan especially the DBAs, Sysadmin, and data storage teams.
VM snapshots, full database, differential database, transactional database, and table level backups should be in your plan.
Azure SQL databases have a guaranteed number of backups.
SQL Server on Azure VM backups are the DBA job and space and network utilization must be considered.
Business RTO / RPO agreement and testing the backup / recovery of all databases is critical for success.
Best to backup to local drives then copy the backups offsite.
SAN/NAS backups will cause these nasty waits: backupbuffer, async_io_completion and backupio.
Basic backup schedule: full backup daily and hourly logs, but why not a log every minute.
Add alerts for backup failure.
Set SQL Server properties to use compressed backups, backup verification, tail log backups.
Automate the backup / restore process to reduce stress and maintain continuity.
DBA Teams, IT staff and all the business owners must be on the same page for RTO / RPO agreements before the next disaster occurs.
The webinar by Wall offers a review of the best practices that should already be in place for your SQL Server backup and recovery strategy. I give the webinar "Backup and Recovery Best Practices" a thumbs up! Right?
Note the last ten minutes of the webinar is worth listening to several interesting questions and answers.
---
Ad
Udemy – Microsoft SQL Server 2019 – An introduction
Udemy – Get top courses for as low as $12.99!
Pearson Education (InformIT) – eBook Deal of the Day
Edureka – Data Science Training by Edureka Drive Business Insights from Massive Data Sets Utilizing the Power of R Programming, Hadoop, and Machine Learning.
Pluralsight – Start your Free Trial today! – Don't let technology outpace you. Work smarter and master your craft with a technology learning platform that will help you build better and create more.
Pluralsight – Get your Skill IQ with a Free Assessment from PluralSight
Coursera – You've got a deep network, a great resume, and a top-notch LinkedIn profile. Start building in-demand skills on Coursera, and your career will be ready to take off. Start your 7-day risk-free trial today. – Take the world's best courses, online.
Whizlabs – Online Training for Agile Certified Practitioner (PMI ACP)® Certification Exam | Enroll Now
---
RetiredDBA.com is compensated if you click to an advertiser website and/or you make a purchase after clicking to an advertiser website. This does not INCREASE the price you pay. The income is used to continue to provide as much free content as possible.
---