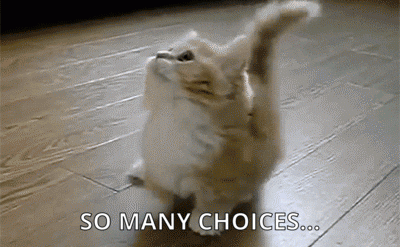 Review of webinar: Choosing your Deployment and Licensing Model for SQL in Azure by Steve Hughes of Pragmatic Works.
In their words "When making the decision to move your SQL Server workloads to Azure, it is important to understand the right target
for your workload and the licensing implications."
Hughes discussion covered the following topics:
Azure SQL Database – Single Database
Completely managed
Price 1800+
No server components included
Simplest version of SQL on Azure
Azure SQL Database – Managed Instance
Completely managed
Price $1700+
Most complete SQL Server option
SQL Server – Azure VMs –
Self-managed
Price $5700+
Should be last option chose
SSIS, SSRS and SSAS are not included
Hybrid benefits
Reserved Instances
Can prepay for discount pricing
Use it or lose it
DTUs bs vCores
vCores is recommended
vCores is best flexibility, control, and transparency
Demos on creating and configuring Azure SQL databases and a discussion on Dev/Testing pricing.
I give the webinar "Choosing your Deployment and Licensing Model for SQL in Azure" by Steve Hughes of Pragmatic Works a thumbs up. Right?
This excellent webinar was part of Azure Data Week 2019 By Pragmatic Works. Azure Data Week 2019 cost was dirt cheap at $49 for all webinars and you could review the material for a year. I hope there is Azure Data Week 2020 by Pragmatic Works because it was an all virtual event.
---
Ad
Udemy – Microsoft SQL Server 2019 – An introduction
Udemy – Get top courses for as low as $12.99!
Pearson Education (InformIT) – eBook Deal of the Day
Edureka – Data Science Training by Edureka Drive Business Insights from Massive Data Sets Utilizing the Power of R Programming, Hadoop, and Machine Learning.
Pluralsight – Start your Free Trial today! – Don't let technology outpace you. Work smarter and master your craft with a technology learning platform that will help you build better and create more.
Pluralsight – Get your Skill IQ with a Free Assessment from PluralSight
Coursera – You've got a deep network, a great resume, and a top-notch LinkedIn profile. Start building in-demand skills on Coursera, and your career will be ready to take off. Start your 7-day risk-free trial today. – Take the world's best courses, online.
Whizlabs – Online Training for Agile Certified Practitioner (PMI ACP)® Certification Exam | Enroll Now
---
RetiredDBA.com is compensated if you click to an advertiser website and/or you make a purchase after clicking to an advertiser website. This does not INCREASE the price you pay. The income is used to continue to provide as much free content as possible.
---