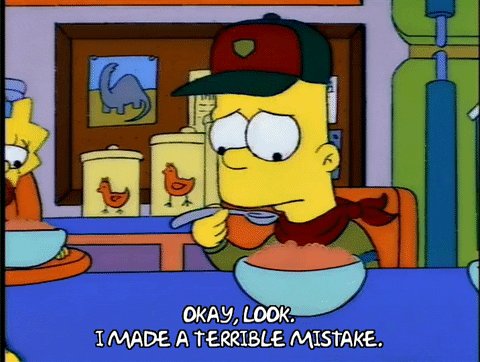 Webinar review of Top 10 SQL Server Mistakes Made by DBAs by Kevin Kline. Kline serves as Principal Program Manager at SentryOne.
Kline discusses 10 DBA mistakes made (yeah, I was guilty of some of these when I was working too!)
10. Storage and I/O
DBAs think disk subsystems are disk space and not I/O load.
9. Business ignorance
DBAs are a liaison between business and IT, and you should know how your servers support business needs.
8. No troubleshooting methodology
DBAs need a strong, step-by-step methodology for root-cause analysis, or your credibility suffers.
7. Default configuration settings
SQL Server installation defaults are not intended to run SQL Server optimally.
6. Security as an afterthought
DBAs consider security to be somebody else's problem
5. Inadequate automation
Automation lets DBAs work smarter not harder.
4. Wrong feature or technique for the job
DBAs are the "performance and reliability engineers" and must apply the best feature to each business requirement.
3. Apathy about development, DevOps, and change management
DBA apathy is a self-defeating attitude.
2. Inadequate preventative maintenance
Microsoft doesn't build in preventative maintenance tasks.
1. Backups and recovery
Essential tasks yet DBAs don't test backup or recovery as often as they should
Kline's webinar discussion and checklist are very comprehensive, and it is a MUST view for all my DBA colleagues.
The webinar: Top 10 SQL Server Mistakes Made by DBAs by Kevin Kline gets a thumbs up! Right?
---
Ad
Pluralsight – Start your Free Trial today! – Don't let technology outpace you. Work smarter and master your craft with a technology learning platform that will help you build better and create more.
Pluralsight – Get your Skill IQ with a Free Assessment from PluralSight
Whizlabs – Online Training for Agile Certified Practitioner (PMI ACP)® Certification Exam | Enroll Now
Edureka – Edureka's Microsoft BI Certification Training helps you master MSBI concepts such as SSIS, SSRS and SSAS using SQL Server 2014 and SQL Server Data tools 2013. This Microsoft BI course is aligned towards MCSE: Business Intelligence certification.
Edureka – A self-paced online training designed for both technical and non-technical BI practitioners to develop their skills and knowledge for the most effective use of the Pentaho Business Intelligence (BI) Suite, required for successful projects.
Edureka – Enroll Now for Docker Training and Certification By Edureka and increase your chances to get hired by Top Tech Companies
ed2go – Creating Mobile Apps with HTML5
---
RetiredDBA.com is compensated if you click to an advertiser website and/or you make a purchase after clicking to an advertiser website. This does not INCREASE the price you pay. The income is used to continue to provide as much free content as possible.
---