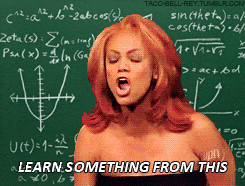 Review of webinar: "2019 highlights and learnings with Kendra, Steve, Grant and Kathi"
Presenters:
Kendra Little is a Microsoft Certified Master and a Microsoft MVP
Steve Jones is a Microsoft SQL Server MVP and has been working with SQL Server since version 4.2 on OS/2
Grant Fritchey is a Data Platform MVP with over 30 years' experience in IT, including time spent in support and development
Kathi Kellenberger has been been working with SQL Server since 1997
In their words: "Microsoft Data Platform MVPs Kendra Little, Steve Jones, Kathi Kellenberger and Grant Fritchey come together for this festive webinar special to discuss their highlights and favourite memories from throughout the year."
Some of the highlights and learnings discussed were:
Github, Git and Githooks
Compliance
SQL Server 2019 features like notebook and intelligent query
Azure Data Studio (ADS)
Docker and containers
Devops and Azure Devops
Getting invloved with the SQL Server community
Predictions for 2020:
More and more docker and container use
Thinking cloud first for database stuff
More Linux adoption in production
Use of Azure Data Factory (ADF) vs SSIS
More Intelligent query options from Microsoft
Prediction for the next SQL Server version release:
Nov 2020, Nov 2021, Oct 2021, May 2021
All the speakers have been deeply involved with SQL server for many years. All have produced tons of seminars, webinars, white papers, blogs, courses, etc. Most of their materials are available to the SQL Server community for free.
I give the webinar "2019 highlights and learnings with Kendra, Steve, Grant and Kathi" a thumbs up. Right?