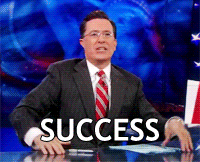 Book review of "3 Things Successful People Do: The Road Map That Will Change Your Life" by John C. Maxwell. Maxwell is an internationally recognized leadership expert, speaker, coach, and author who has sold over 19 million books. Dr. Maxwell is the founder of EQUIP and the John Maxwell Company, organizations that have trained more than 5 million leaders worldwide.
In their words "Life is not a winner-take-all championship game but a an excruciatingly long season with multiple chances every day to learn from losses, grow from successes, and make the appropriate changes along the way."
3 things successful people do:
Knowing your purpose in life
Growing to reach your maximum potential
Sowing seeds that benefit others
Great quote from Maxwell "The problem for most people who want to be successful is not that they can't achieve success. The main obstacle for them is that they misunderstand success.".
These are my takeaways after reading this book:
Forget the past
Focus on the future
Success is in the journey itself
Learn from losses and grow from successes
Prepare for detours and make changes along the way
Concentrate on continual improvement
My fellow DBA colleagues, I hope you want to be successful! This book offers insights, exercises and tools to help motivate yourself to be successful in your professional and personal life. I give the book "3 Things Successful People Do" by John C. Maxwell a thumbs up! Right?
This book review first appeared on Retireddba.com: http://retireddba.com/
Gif is provided by Giphy.com.
---

Search for additional blog posts:

---
Ad
Pluralsight – Start your Free Trial today! – Don't let technology outpace you. Work smarter and master your craft with a technology learning platform that will help you build better and create more.
Whizlabs – Online Training for Agile Certified Practitioner (PMI ACP)® Certification Exam | Enroll Now
Edureka – Enroll Now for Docker Training and Certification By Edureka and increase your chances to get hired by Top Tech Companies
ed2go – Creating Mobile Apps with HTML5
Pluralsight – Get your Skill IQ with a Free Assessment from PluralSight
---
RetiredDBA.com is compensated if you click to an advertiser website and/or you make a purchase after clicking to an advertiser website. This does not INCREASE the price you pay. The income is used to continue to provide as much free content as possible.
---