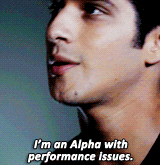 Webinar review of: Troubleshooting Performance Issues with SQL Server Agent by K. Brian Kelley and Louis Diaz-Delgado
K. Brian Kelley is a data architect and Louis Diaz-Delgado is an engineer at JAMS.
According to the webcast abstract: "… SQL Server Agent can have its share of issues that negatively impact the organization. In this webinar we'll take a look at how to troubleshoot SQL Server Agent issues.".
Points discussed

SQL Sever Agent dislikes

Hard to see a global job schedule
Job status tracking is hard
Lacks tools to check or alert based on job duration
Job credentials are hard to use
OS job step handling is difficult

Job Metadata includes Jobs, Job Steps, Job Schedules and Job History.
Understanding Job Processing such as SQL Server vs. OS Job Step, Job Owner Impact, Schedules and Credentials.
SQL Server agent performance monitoring is possible with usual tools like custom scripts, Extended Events and valuable PerfMon counters. But those tools are not easy to get statistics and reports needed. Home-Grown Metrics are needed in most cases.
The JAMS Scheduler was demoed to show how you can automate SQL Server Job Agent tasks and performance issues. In addition, many of SQL Server agent limtations can be automated.
SQL Server agent performance, automation and limitation issues are rarely written about so this webinar covered quite a few points you need to know. Right?
I give the webinar 'Troubleshooting Performance Issues with SQL Server Agent' by K. Brian Kelley and Louis Diaz-Delgado a thumbs up.
---
Ad
Pluralsight – Start your Free Trial today! – Don't let technology outpace you. Work smarter and master your craft with a technology learning platform that will help you build better and create more.
Pluralsight – Get your Skill IQ with a Free Assessment from PluralSight
Coursera – You've got a deep network, a great resume, and a top-notch LinkedIn profile. Start building in-demand skills on Coursera, and your career will be ready to take off. Start your 7-day risk-free trial today. – Take the world's best courses, online.
Whizlabs – Online Training for Agile Certified Practitioner (PMI ACP)® Certification Exam | Enroll Now
---
RetiredDBA.com is compensated if you click to an advertiser website and/or you make a purchase after clicking to an advertiser website. This does not INCREASE the price you pay. The income is used to continue to provide as much free content as possible.
---