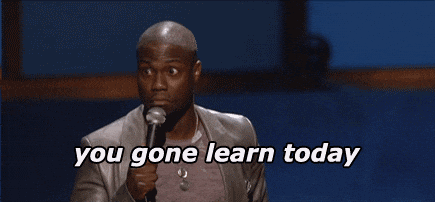 Awhile back Microsoft announced a new learning platform called Microsoft Learn. It replaced Microsoft Virtual Academy.
As the Microsoft Learn website says… Start with the basics, then move to advanced methods that address real-world challenges.
The major change in Microsoft Learn is written learning plans with hands on labs.
Over 800 results are found at this Microsoft Learn url https://docs.microsoft.com/en-us/learn/browse/. You can filter all the results by product, roles, learner level and type of learning. Products include: .NET, Azure, Dynamics 365, Microsoft 365, Microsoft Graph, Office, Power Platform, SQL Server, Visual Studio and Windows.
SQL Server has no subcategories but Azure has 50 plus subcategories including SQL database under the Azure product topic. SQL Server has 10+ learning options while Azure SQL database has 14.
It's pretty clear where Microsoft is focusing learning my SQL Server DBA friends.
DBAs gone learn today! Right?
Microsoft Learn is found under Microsoft Docs at: https://docs.microsoft.com/en-us/learn/.
Microsoft Docs is the home for Microsoft documentation for end users, developers, and IT professionals at https://docs.microsoft.com/en-us/. That web URL has a massive amount of Microsoft product documentation and downloads worth checking out too.
---
Ad
Pluralsight – Start your Free Trial today! – Don't let technology outpace you. Work smarter and master your craft with a technology learning platform that will help you build better and create more.
Pluralsight – Get your Skill IQ with a Free Assessment from PluralSight
Coursera – You've got a deep network, a great resume, and a top-notch LinkedIn profile. Start building in-demand skills on Coursera, and your career will be ready to take off. Start your 7-day risk-free trial today. – Take the world's best courses, online.
ed2go – ed2go Course Catalog – With over 300 online courses to choose from, you can learn a new hobby or skill from anywhere. A new class session starts each month, so you can learn alongside a cohort of peers and discuss new lessons each week.
Whizlabs – Online Training for Agile Certified Practitioner (PMI ACP)® Certification Exam | Enroll Now
---
RetiredDBA.com is compensated if you click to an advertiser website and/or you make a purchase after clicking to an advertiser website. This does not INCREASE the price you pay. The income is used to continue to provide as much free content as possible.
---