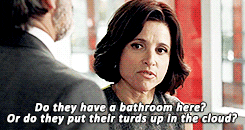 Wonder where you can start testing cloud services for your IT needs? You WANT to test cloud services! Right?
Here's a list of the free cloud trial versions but of course all of the weblinks are subject to change.
Alibaba Cloud Free Trial
https://www.alibabacloud.com/campaign/free-trial
Amazon AWS Free Tier
https://aws.amazon.com/rds/free/
Google Cloud Platform Free Tier
https://cloud.google.com/free/docs/gcp-free-tier
IBM Cloud
IBM Cloud free tier
https://www.ibm.com/cloud/free/
Microsoft Azure Free Tier
https://azure.microsoft.com/en-us/free/
Oracle Cloud
https://cloud.oracle.com/tryit
These free trial cloud offerings are not able to handle full production work, but each cloud offering should be good enough to get a sample of their cloud services. Each of the free cloud tiers has limitations so read the fine print to avoid any charges after the free trial period expires. Take note that most of the vendors offer both a limited time free trial and some cloud services that are always free.
Free Trial usually allows you to spend limited amount of credits on anything in the entire platform.
Always free cloud services can be used every month and does not expire in most cases.
DBAs now is the time to get started with your free cloud trial versions. You get a FREE cloud trial version! Everyone gets a free cloud trial version! Right?
This blog post is permanently pinned here: http://retireddba.com/cloud/
---
Ad
Pluralsight – Start your Free Trial today! – Don't let technology outpace you. Work smarter and master your craft with a technology learning platform that will help you build better and create more.
Pluralsight – Get your Skill IQ with a Free Assessment from PluralSight
Coursera – You've got a deep network, a great resume, and a top-notch LinkedIn profile. Start building in-demand skills on Coursera, and your career will be ready to take off. Start your 7-day risk-free trial today. – Take the world's best courses, online.
ed2go – ed2go Course Catalog – With over 300 online courses to choose from, you can learn a new hobby or skill from anywhere. A new class session starts each month, so you can learn alongside a cohort of peers and discuss new lessons each week.
Whizlabs – Online Training for Agile Certified Practitioner (PMI ACP)® Certification Exam | Enroll Now
---
RetiredDBA.com is compensated if you click to an advertiser website and/or you make a purchase after clicking to an advertiser website. This does not INCREASE the price you pay. The income is used to continue to provide as much free content as possible.
---