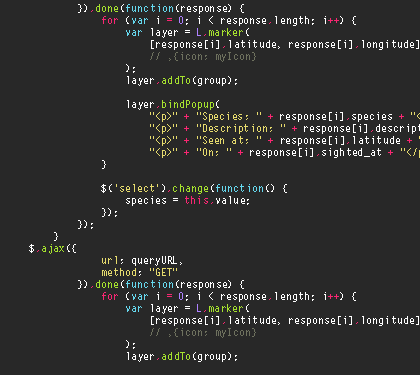 Review of webinar: Using Azure DevOps for Delivery of Distributed Cloud Applications by Stanislav Tretyakov.
In their words "…how to build a scalable, maintainable, fully automated CI/CD pipeline for the distributed cloud-native application by using Azure DevOps services"
Tretyakov's discussion covered the following topics on Continuous Integration/Continuous Deployment (CI/CD) using Azure DevOps:
CI/CD design
Quality gates – various levels of automated testing needed
Branch strategy – Consistent code in master using GitFlows well as continuous development process. Trunk based strategy means short lead time and lower maintenance effort.
Environment definition – build – development – integration and functional
CI/CD map – helps keep consistency vs timeline
Configure CI pipelines using Azure DevOps services
Variable groups – split variables by scope such as global, environment, service
Task groups – use to manage multiple pipelines simultaneously
Gated builds – use branch policies to create gated builds
CD pipelines for distributed cloud apps
Splitting artifacts – useful to reuse for different environments like UAT, development and production
Configuring stages – Stage can be associated to a separate environment with pre/post deployment conditions
Best Practices
Design a draft
Code = application while configuration = infrastructure
Consolidate variables and tasks
Measure results
Keep it simple stupid
I give the webinar " Using Azure DevOps for Delivery of Distributed Cloud Applications" by Stanislav Tretyakov a thumbs up. Right?
This was another excellent webinar that was part of Azure Data Week 2019 By Pragmatic Works. Azure Data Week 2019 cost was dirt cheap at $49 for all webinars and you could review the material for a year. I hope there is Azure Data Week 2020 by Pragmatic Works.
---
Ad
Udemy – Microsoft SQL Server 2019 – An introduction
Udemy – Get top courses for as low as $12.99!
ECourses4You – Python Programming Bundle
– Become a Python Programming guru with the Python Programming Master bundle of online training courses!
FutureLearn – Develop your coding skills with an online course from FutureLearn. Join for free.
Pearson Education (InformIT) – eBook Deal of the Day
Edureka – Data Science Training by Edureka Drive Business Insights from Massive Data Sets Utilizing the Power of R Programming, Hadoop, and Machine Learning.
Pluralsight – Start your Free Trial today! – Don't let technology outpace you. Work smarter and master your craft with a technology learning platform that will help you build better and create more.
Pluralsight – Get your Skill IQ with a Free Assessment from PluralSight
Whizlabs – Online Training for Agile Certified Practitioner (PMI ACP)® Certification Exam | Enroll Now
---
RetiredDBA.com is compensated if you click to an advertiser website and/or you make a purchase after clicking to an advertiser website. This does not INCREASE the price you pay. The income is used to continue to provide as much free content as possible.
---