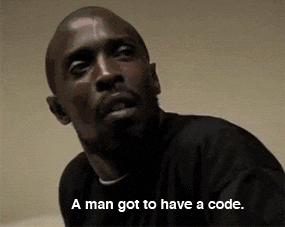 Book review: The Proximity Principle – The Proven Strategy That Will Lead to a Career You Love by Ken Coleman. Ken Coleman is host of The Ken Coleman Show and the top rated Entre-Leadership Podcast.
The Proximity Principle is filled with common sense career ideas, good suggestions on networking and relatable stories. The book applies to all workers and is NOT specific to any career. Ok SQL Server DBAs, this book is not specific to you. But you do have career principles? Right?
Coleman begins by stating "Right now, 70% of Americans aren't passionate about their work and are desperately longing for meaning and purpose. They're sick of "average" and know there's something better out there, but they just don't know how to reach it.".
Coleman believes that The Proximity Principle can change everything you thought you knew about pursuing a career you love. The Proximity Principle according to Coleman is "finding opportunities to do what you love is as simple as getting around the right people and being in the right places"."
"To put The Proximity Principle into practice, you can start by asking yourself two questions" according to Coleman.
1 Who do I need to know?
2 Where do I need to be?
Coleman later states "The right people + the right places = opportunities" and that is a theme throughout the book.
Here's a sampling from The Proximity Principle:
Part 1 – People
The book discusses each people group to help you find them and explain why you need them.
People groups: Professors, professional, mentors, peers and producers
"Don't be an opportunistic jerk" Coleman cautions the readers.
Part 2 – Places
Places where you are, a place to learn, a place to practice, a place to perform, a place to grow
"The truth is you are rarely limited by your location" according to Coleman.
Part3 – Practices
Creating a web of connections
Making connections count
Seizing the opportunity
"This could be your moment, stop dreaming about it and do something about it" Coleman states. Coleman ends The Proximity Principle with these words: "Press on!".
The Proximity Principle gets my thumbs up!
Additional career resources, podcasts, articles and events are on the authors website at Ken Coleman dot com.
---
Ad
Udemy – Microsoft SQL Server 2019 – An introduction
Udemy – Get top courses for as low as $12.99!
Pearson Education (InformIT) – eBook Deal of the Day
Edureka – Data Science Training by Edureka Drive Business Insights from Massive Data Sets Utilizing the Power of R Programming, Hadoop, and Machine Learning.
Pluralsight – Start your Free Trial today! – Don't let technology outpace you. Work smarter and master your craft with a technology learning platform that will help you build better and create more.
Pluralsight – Get your Skill IQ with a Free Assessment from PluralSight
Coursera – You've got a deep network, a great resume, and a top-notch LinkedIn profile. Start building in-demand skills on Coursera, and your career will be ready to take off. Start your 7-day risk-free trial today. – Take the world's best courses, online.
Whizlabs – Online Training for Agile Certified Practitioner (PMI ACP)® Certification Exam | Enroll Now
---
RetiredDBA.com is compensated if you click to an advertiser website and/or you make a purchase after clicking to an advertiser website. This does not INCREASE the price you pay. The income is used to continue to provide as much free content as possible.
---