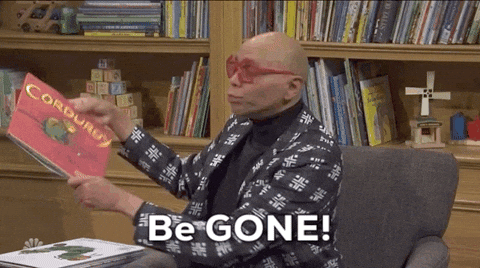 Review of 2 articles on Microsoft SQL Server certifications. According to Microsoft several exams and certifications related to SQL Server will be retired on June 20, 2020.
MCSA, MCSD, MCSE certifications retire; with continued investment to role-based certifications
MICROSOFT LEARN -= Microsoft Certifications
On 2/27/20 Microsoft said" …all remaining exams associated with Microsoft Certified Solutions Associate (MCSA), Microsoft Certified Solutions Developer (MCSD), Microsoft Certified Solutions Expert (MCSE) will retire on June 30, 2020." Thanks for the 5-month warning! If you were working on any of these certifications. Better finish off the exams quickly!
Certifications with exams scheduled to retire on 6/30/2020 include:
MCSA: SQL 2016 BI Development
MCSA: SQL 2016 Database Admin
MCSA: SQL 2016 Database Dev
MCSA: SQL Server 2012/2014
Exams Retiring on 6/30/2020
70-461: Querying Microsoft SQL Server 2012/2014
70-462: Administering Microsoft SQL Server 2012/2014 Databases
70-463: Implementing a Data Warehouse with Microsoft SQL Server 2012/2014
70-464: Developing Microsoft SQL Server 2012/2014 Databases
70-465: Designing Database Solutions for Microsoft SQL Server
70-466: Implementing Data Models and Reports with Microsoft SQL Server
70-467: Designing Business Intelligence Solutions with Microsoft SQL Server
70-761: Querying Data with Transact-SQL
70-762: Developing SQL Databases
70-764: Administering a SQL Database Infrastructure
70-765: Provisioning SQL Databases
70-767: Implementing a Data Warehouse using SQL
70-768: Developing SQL Data Models
All is not lost since Microsoft does say "…Nothing happens to the MCSA, MCSD, and MCSE certification … will remain in the active section of your transcript for two years from June 30, 2020; at that time the certification will be moved to the "inactive" section of your transcript.".
Uhhhh… nothing happens for 2 years before your hard-earned SQL Server certifications become inactive. How thoughtful! Yet the truth is that SQL Server technology and cloud solutions have been changing rapidly for a while. The people and companies, that wait to be last in technology will probably be out of business as others are way ahead of SQL Server technology and cloud solutions now.
Microsoft also states "… there will not be Windows Server 2019 and SQL Server 2019 certifications … SQL Server 2019 content will be included in role-based certifications on an as-needed basis for certain job roles in the Azure Apps & Infrastructure and Data & AI solution areas."
SQL Server DBAs pay attention!!! In the post last week, "Certified DBAs are you really in demand?" I said " … make sure your career does not get stuck in your past knowledge accomplishments." Microsoft agrees with that thought. Right?
---
Ad
Udemy – Microsoft SQL Server 2019 – An introduction
Udemy – Get top courses for as low as $12.99!
Pearson Education (InformIT) – eBook Deal of the Day
Edureka – Data Science Training by Edureka Drive Business Insights from Massive Data Sets Utilizing the Power of R Programming, Hadoop, and Machine Learning.
Pluralsight – Start your Free Trial today! – Don't let technology outpace you. Work smarter and master your craft with a technology learning platform that will help you build better and create more.
Pluralsight – Get your Skill IQ with a Free Assessment from PluralSight
Coursera – You've got a deep network, a great resume, and a top-notch LinkedIn profile. Start building in-demand skills on Coursera, and your career will be ready to take off. Start your 7-day risk-free trial today. – Take the world's best courses, online.
Whizlabs – Online Training for Agile Certified Practitioner (PMI ACP)® Certification Exam | Enroll Now
---
RetiredDBA.com is compensated if you click to an advertiser website and/or you make a purchase after clicking to an advertiser website. This does not INCREASE the price you pay. The income is used to continue to provide as much free content as possible.
---