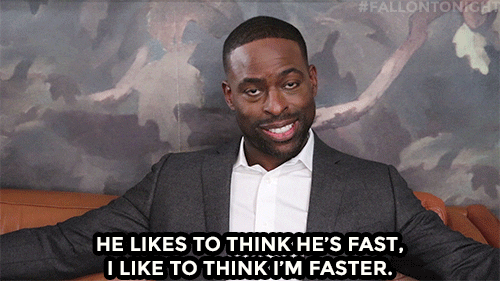 Book review: "The Future Is Faster Than You Think: How Converging Technologies Are Transforming Business, Industries, and Our Lives" by Peter Diamandis and Steven Kotler. Diamandis is a space-entrepreneur-turned-innovation-pioneer and Kotler is a bestselling author and peak performance expert.
In their words "… a blueprint for how our world will change in response to the next ten years of rapid technological disruption."
Soooooo…. this is another book that was published WELL before COVID-19 changed everything. With that in mind, the book seems right on in many of the topics discussed.
Here's a peak at the some of the technologies and ideas covered in the book.
Power of convergence
flying cars
autonomous cars
hyperloop
avatars
quantum computing
Artificial Intelligence
networks
balloons and satellites
sensors
robotics
virtual and augmented reality
3-d printing
blockchain
material science and nanotechnology
biotechnology
Rebirth of everything
ai and retail experience
go, go, gone are cashiers
the robots are coming; the robots are coming
no shopping malls
future of education
future of healthcare
future of longevity
future of insurance, finance and real estate
future of food
The faster future
climate change for optimists
storage
electric cars
biodiversity and ecosystem services
economic risks
existential risks
5 great migrations: climate, urban, virtual, space, meta intelligence
This book is the third book in a trilogy. Abundance and Bold are the two other books worth reading in the trilogy.
The Future Is Faster Than You Think by Peter Diamandis gets a thumbs up!
Dba colleagues you have been faster the past 10 years, but can you be faster still in the next 10 years? Right?
---
Ad
Pluralsight – Start your Free Trial today! – Don't let technology outpace you. Work smarter and master your craft with a technology learning platform that will help you build better and create more.
Pluralsight – Get your Skill IQ with a Free Assessment from PluralSight
Whizlabs – Online Training for Agile Certified Practitioner (PMI ACP)® Certification Exam | Enroll Now
Edureka – Edureka's Microsoft BI Certification Training helps you master MSBI concepts such as SSIS, SSRS and SSAS using SQL Server 2014 and SQL Server Data tools 2013. This Microsoft BI course is aligned towards MCSE: Business Intelligence certification.
Edureka – A self-paced online training designed for both technical and non-technical BI practitioners to develop their skills and knowledge for the most effective use of the Pentaho Business Intelligence (BI) Suite, required for successful projects.
Edureka – Enroll Now for Docker Training and Certification By Edureka and increase your chances to get hired by Top Tech Companies
ed2go – Creating Mobile Apps with HTML5
---
RetiredDBA.com is compensated if you click to an advertiser website and/or you make a purchase after clicking to an advertiser website. This does not INCREASE the price you pay. The income is used to continue to provide as much free content as possible.
---