DBAs must lead without authority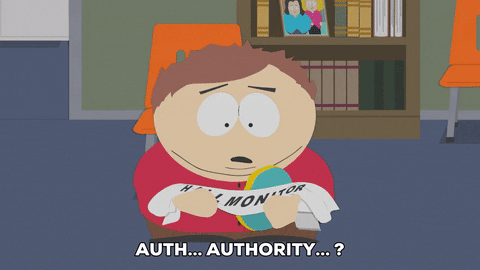 Book review of "Leading Without Authority: How the New Power of Co-Elevation Can Break Down Silos, Transform Teams, and Reinvent Collaboration" by Keith Ferrazzi. Ferrazzi is the founder and CEO of Ferrazzi Greenligh, a management consulting and team coaching company.
Ferrazzi discusses to stop blaming technology for work changes, look at all the issues, flaws, and problems that technology has exposed. It's how you, your team and your company handle the exposed items.
The book covers in detail eight new work rules for a new work world.
Who's on your team
Accept that it's ALL on you
Earn permission to lead
Create deeper, richer, more collaborative partnerships
Co-development
Praise and celebrate
C-elevate the tribe
Join the movement
Ferrazzi has interesting insights and thoughts on how the way we work needs to change exponentially just keep up with all the new technology changes. One major concept is that leadership no longer demands an office, an official title, or even a physical workplace. Another Ferrazzi concept is to not waste time with bureaucratic bottlenecks but create trust and mutual accountability. The ability to lead without authority is of course the main Ferrazzi concept.
As a reminder, this book was written before COVID-19! WOW! COVID-19 has pushed Ferrazzi concepts and work rules about 10 years ahead in just the past 6 months.
Ok DBA colleagues, the new work force rules are meant for you too. How many times at 2am did you have to lead without authority to get the systems back up and running? This book reinforces what you have been doing so many times. The future challenge to you and your team is to have everyone else on board with the new work rules.
In the publisher's words "This book will be a staple in every leader's library". I agree and give the book "Leading without Authority" a thumbs up! Right?
---
Ad
Pluralsight – Start your Free Trial today! – Don't let technology outpace you. Work smarter and master your craft with a technology learning platform that will help you build better and create more.
Pluralsight – Get your Skill IQ with a Free Assessment from PluralSight
Whizlabs – Online Training for Agile Certified Practitioner (PMI ACP)® Certification Exam | Enroll Now
Edureka – Edureka's Microsoft BI Certification Training helps you master MSBI concepts such as SSIS, SSRS and SSAS using SQL Server 2014 and SQL Server Data tools 2013. This Microsoft BI course is aligned towards MCSE: Business Intelligence certification.
Edureka – A self-paced online training designed for both technical and non-technical BI practitioners to develop their skills and knowledge for the most effective use of the Pentaho Business Intelligence (BI) Suite, required for successful projects.
Edureka – Enroll Now for Docker Training and Certification By Edureka and increase your chances to get hired by Top Tech Companies
ed2go – Creating Mobile Apps with HTML5
---
RetiredDBA.com is compensated if you click to an advertiser website and/or you make a purchase after clicking to an advertiser website. This does not INCREASE the price you pay. The income is used to continue to provide as much free content as possible.
---