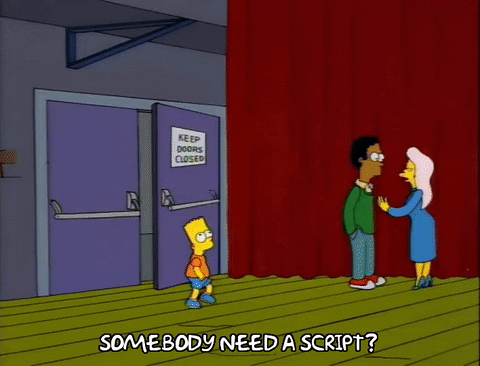 Book review of "Lifescripts" by Mark Levine and Stephen M. Pollan. Both have co-authored many books on business and personal finance.
Lifescripts takes 100+ difficult conversations and by using flowcharts, guides you through an effective conversation starter and includes various responses.
You will find scripts for terminations, performance reviews, negotiating job offers, asking for raises, communicating bad news, dealing with problem people, mending damaged relationships, standing up for yourself, looking for a new job, leaving an old job, cold calling a new account, laying off a subordinate, confronting a back-stabber, dealing with sexual harassment, returning food in a restaurant, calming an irate client, negotiating for more severance, ending a friendship and much more.
Make sure you get the 3rd edition or later version of the book as additional scripts have been added.
When I was a DBA manager, I could have easily used many of these scripts to handle difficult situations with employees.
Lifescripts by Mark Levine and Stephen M. Pollan gets a thumbs up! Right?
---
Ad
Udemy – Microsoft SQL Server 2019 – An introduction
Udemy – Get top courses for as low as $12.99!
ECourses4You – Python Programming Bundle
– Become a Python Programming guru with the Python Programming Master bundle of online training courses!
FutureLearn – Develop your coding skills with an online course from FutureLearn. Join for free.
Pearson Education (InformIT) – eBook Deal of the Day
Edureka – Data Science Training by Edureka Drive Business Insights from Massive Data Sets Utilizing the Power of R Programming, Hadoop, and Machine Learning.
Pluralsight – Start your Free Trial today! – Don't let technology outpace you. Work smarter and master your craft with a technology learning platform that will help you build better and create more.
Pluralsight – Get your Skill IQ with a Free Assessment from PluralSight
Whizlabs – Online Training for Agile Certified Practitioner (PMI ACP)® Certification Exam | Enroll Now
---
RetiredDBA.com is compensated if you click to an advertiser website and/or you make a purchase after clicking to an advertiser website. This does not INCREASE the price you pay. The income is used to continue to provide as much free content as possible.
---