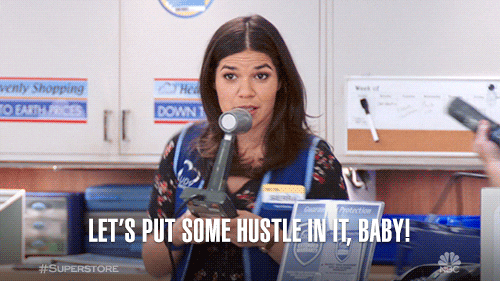 Book review of 'Hustle Harder, Hustle Smarter' by Curtis Jackson III aka "50 Cent". 50 Cent, born Curtis James Jackson III, is an award-winning rapper, entrepreneur, actor, and producer.
Jackson discusses genuine practical self-help advice in plain English. He offers real life, brutal truth examples to illustrate his principles. It is easy to see why the keys to Jackson's success are hard work, discipline, and smarts.
Here's the list of Jackson's principles that he explains in detail in the book:
Be Fearless
Cultivate the heart of a hustler
Build a strong crew
Know your value
Evolve or die
Shape perception
Don't be afraid to compete
Learn from your Ls
Avoid the entitlement trap
There are many nuggets of advice that are discussed in each of the book chapters. My personal favorite nugget is "… you'll leave this book with at least one fundamental principle lodged in your brain …". My fellow DBA colleagues if you cannot find one nugget in this book, you really do need to Hustle Harder, Hustle Smarter!
I give the book Hustle Harder, Hustle Smarter by Cutis Jackson III aka "50 Cent" a thumbs up! Right?
---
Ad
Udemy – Microsoft SQL Server 2019 – An introduction
Udemy – Get top courses for as low as $12.99!
ECourses4You – Python Programming Bundle
– Become a Python Programming guru with the Python Programming Master bundle of online training courses!
FutureLearn – Develop your coding skills with an online course from FutureLearn. Join for free.
Pearson Education (InformIT) – eBook Deal of the Day
Edureka – Data Science Training by Edureka Drive Business Insights from Massive Data Sets Utilizing the Power of R Programming, Hadoop, and Machine Learning.
Pluralsight – Start your Free Trial today! – Don't let technology outpace you. Work smarter and master your craft with a technology learning platform that will help you build better and create more.
Pluralsight – Get your Skill IQ with a Free Assessment from PluralSight
Whizlabs – Online Training for Agile Certified Practitioner (PMI ACP)® Certification Exam | Enroll Now
---
RetiredDBA.com is compensated if you click to an advertiser website and/or you make a purchase after clicking to an advertiser website. This does not INCREASE the price you pay. The income is used to continue to provide as much free content as possible.
---