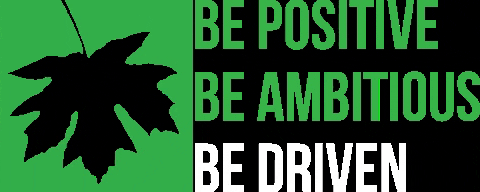 Book review: "Unapologetically Ambitious – Take Risks, Break Barriers, and Create Success on Your Own Terms" by Shellye Archambeau. Archambeau is one of high tech's first female African American CEOs and has been featured frequently in Forbes, the New York Times, Business Insider, and more. Archambeau is a recognized global leader in governance, risk, and compliance software solutions. She currently serves as a Fortune 500 board member and holds board seats at Verizon, Nordstrom, Roper Technologies, and Okta.
Here's a few noteworthy tips for how to achieve your personal and professional goals.
Vulnerability is a side effect of ambition
Avoiding risks will limit opportunities
Trust your own abilities
Look at fear vs fact
When you see the risks of others, yours are easier to take
Don't stay in unhealthy situations
Make everyone's job easier and they will wonder how they did it without you
Ask the right person to get what you want
Men just try for new job opportunities while women won't apply unless absolutely qualified
Its ok to learn on the job, take calculated risks and sometime fake it
Risk usually precedes success
Never be afraid to BE exceptionally you
Inspiring look at the challenges Shellye Archambeau faced as a young black woman, wife, mother while managing her personal and professional responsibilities. Each chapter offers takeaways and actions to boost the odds of achieving your personal and professional goals.
After reading this book my SQL Server DBA colleagues, you should be ready to raise your level of being positive, ambitious and desire to be driven.
I give the book "Unapologetically Ambitious – Take Risks, Break Barriers, and Create Success on Your Own Terms" by Shellye Archambeau a thumbs up. Right?
---
Sale Ad
---
Ad
Pluralsight – Start your Free Trial today! – Don't let technology outpace you. Work smarter and master your craft with a technology learning platform that will help you build better and create more.
Pluralsight – Get your Skill IQ with a Free Assessment from PluralSight
Whizlabs – Online Training for Agile Certified Practitioner (PMI ACP)® Certification Exam | Enroll Now
Edureka – Enroll Now for Docker Training and Certification By Edureka and increase your chances to get hired by Top Tech Companies
ed2go – Creating Mobile Apps with HTML5
---
RetiredDBA.com is compensated if you click to an advertiser website and/or you make a purchase after clicking to an advertiser website. This does not INCREASE the price you pay. The income is used to continue to provide as much free content as possible.
---