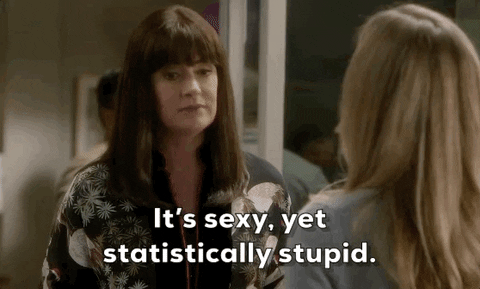 Book review of "The Data Detective: Ten Easy Rules to Make Sense of Statistics" by Tim Harford. Harford is an award-winning columnist, broadcaster, and economist.
Harford states in The Data Detective "We shouldn't be suspicious of statistics, we need to understand what they mean and how they can improve our lives." and "I want to help you understand the logic behind statistical truths and escape the grip of flawed logic, emotions, and cognitive biases that shape falsehoods.".
Here's a partial list of the ideas discussed by Harford.
How to Lie with Statistics
Search Your Feelings
Ponder Your Personal Experience
Avoid Premature Enumeration
Step Back and Enjoy the View
Get the Backstory
Ask Who Is Missing
Demand Transparency When the Computer Says No
Don't Take Statistical Bedrock for Granted
Remember That Misinformation Can Be Beautiful, Too
Keep an Open Mind
In the chapter, Search Your Feelings, Hartford cites this quote from The Empire Strikes Back (1980).
Luke Skywalker: "No . . . No. That's not true. That's impossible!"
Darth Vader: "Search your feelings, you know it to be true!"
Ok DBA colleagues, this book WILL make you rethink how to use statistics. It's all about the data and you HAVE the data. Statistics can be the enemy, and used to mislead and confuse us. Reading the book will show you how to erase your biases, replace them with new ideas, and delve into statistics in a new and meaningful way. Pre COVID-19, in the moment COVID-19, and post COVID-19 accentuated how statistical truths may be falsehoods.
I give the book "The Data Detective: Ten Easy Rules to Make Sense of Statistics" by Tim Harford, a thumbs up. Right?
This book review first appeared on Retireddba.com: http://retireddba.com/
Gif is provided by Giphy.com.
---
Ad
Pluralsight – Start your Free Trial today! – Don't let technology outpace you. Work smarter and master your craft with a technology learning platform that will help you build better and create more.
Pluralsight – Get your Skill IQ with a Free Assessment from PluralSight
Whizlabs – Online Training for Agile Certified Practitioner (PMI ACP)® Certification Exam | Enroll Now
Edureka – Enroll Now for Docker Training and Certification By Edureka and increase your chances to get hired by Top Tech Companies
ed2go – Creating Mobile Apps with HTML5
---
RetiredDBA.com is compensated if you click to an advertiser website and/or you make a purchase after clicking to an advertiser website. This does not INCREASE the price you pay. The income is used to continue to provide as much free content as possible.
---