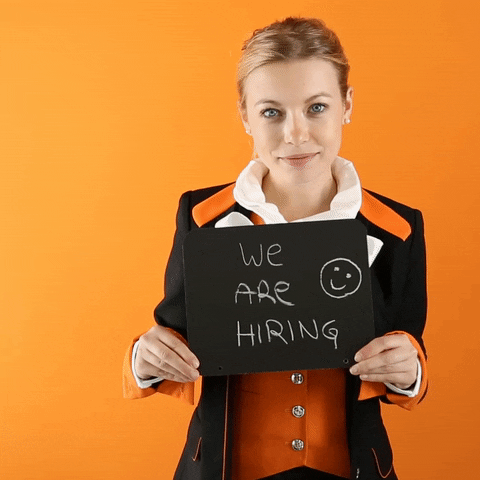 Over 6 million people have already filed for unemployment due to Coronavirus (COVID-19). It will get worse.
If you or anyone in your family, extended family, friends, neighbors and other colleagues have lost their job due to Coronavirus (COVID-19), I have listed companies hiring during Coronavirus (COVID-19).
Note: LONG, LONG lines at any company holding a job fair in your area. Make sure you apply online first. Use your network and ask for help. Many companies are hiring IT specialists!
DBAs colleagues please stay calm, stay safe, stay healthy, get your sleep and exercise. Right?
---
Local Chicago Companies hiring right now during Coronavirus (COVID-19)
CDW Corporation https://www.cdwjobs.com/
Jewel Osco https://www.albertsonscompanies.com/careers/jewel-osco-careers.html
Mariano's Market https://jobs.kroger.com/marianos/go/marianos/2812200/
---
National Companies hiring right now during Coronavirus (COVID-19)
7-Eleven https://careers.7-eleven.com/careers/home
Accenture https://www.accenture.com/us-en/careers
Albertsons https://www.albertsonscompanies.com/careers.html
Amazon https://www.amazondelivers.jobs/
American Express https://jobs.americanexpress.com/us/jobs
Apple https://jobs.apple.com/en-ca/search?location=united-states-USA
Bank of America https://careers.bankofamerica.com/en-us
Blue Apron https://www.blueapron.com/pages/our-team
Costco https://www.costco.com/jobs.html
CVS https://jobs.cvshealth.com/
Dollar Tree/Fam Doll https://www.dollartree.com/bulk/Dollar-Tree-Careers
Dollar General https://www.careerarc.com/job-map/dollar-general-corporation
Domino's https://jobs.dominos.com/dominos-careers/
GE Healthcare https://jobs.gecareers.com/global/en/ge-healthcare-jobs
Instacart https://financebuzz.com/careers
Intuit https://jobs.intuit.com/search-jobs/
Johnson & Johnson https://www.careers.jnj.com/
Kroger https://jobs.kroger.com/
Meijer https://meijercareers.dejobs.org/
Microsoft https://careers.microsoft.com/us/en/search-results
Outschool https://outschool.com/teach
Papa John's https://jobs.papajohns.com/
Pepsico https://www.pepsicojobs.com/main/
Pizza Hut http://jobs.pizzahut.com/
Publix https://corporate.publix.com/careers/support-areas/current-openings
Rosetta Stone https://rosettastone.wd5.myworkdayjobs.com/Rosetta_Stone
Sheetz https://jobs.sheetz.com/
Shipt https://www.shipt.com/careers/
Slack https://slack.com/careers#openings
Stop & Shop https://stopandshop.com/our-careers/
Target https://jobs.target.com/
The Boston Consul Grp https://www.bcg.com/en-us/careers/default.aspx
Toptal https://www.toptal.com/talent/apply
Walgreens https://jobs.walgreens.com/
Walmart http://careers.walmart.com/
Whole Foods https://careers.wholefoodsmarket.com/global/en/covid
Zoom https://jobs.lever.co/zoom
ZS https://jobs.zs.com/
---
Ad
---
Ad
Udemy – Microsoft SQL Server 2019 – An introduction
Udemy – Get top courses for as low as $12.99!
Pearson Education (InformIT) – eBook Deal of the Day
Edureka – Data Science Training by Edureka Drive Business Insights from Massive Data Sets Utilizing the Power of R Programming, Hadoop, and Machine Learning.
Pluralsight – Start your Free Trial today! – Don't let technology outpace you. Work smarter and master your craft with a technology learning platform that will help you build better and create more.
Pluralsight – Get your Skill IQ with a Free Assessment from PluralSight
Coursera – You've got a deep network, a great resume, and a top-notch LinkedIn profile. Start building in-demand skills on Coursera, and your career will be ready to take off. Start your 7-day risk-free trial today. – Take the world's best courses, online.
Whizlabs – Online Training for Agile Certified Practitioner (PMI ACP)® Certification Exam | Enroll Now
---
RetiredDBA.com is compensated if you click to an advertiser website and/or you make a purchase after clicking to an advertiser website. This does not INCREASE the price you pay. The income is used to continue to provide as much free content as possible.
---